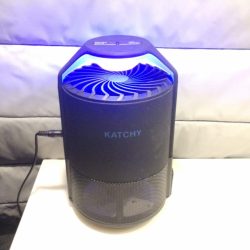 There are a few simple and inexpensive ways to eliminate or reduce the chance of bugs in your van or RV while camping. No matter how careful you are, there always seems to be a moth, fly, or gnat that makes its way inside.
DIY Van Window Screens
It seems obvious, but window screens and magnets work great to keep them out. It's super simple to make your own. Cut a section of screen or mosquito material and use magnets to attach them over the outside of the window openings. If you have sewing skills, finish off the edge with a piece of fabric.
Parts List

DIY Van Slider Door Screen
You can also use screens designed for home french doors for the slider door. Don't spend $300+ on a custom screen made for your van. For less than $35 on Amazon, you can get a screen door with a magnetic walkthrough flap and velcro already stitched to the edges in order to attach. We used magnets because in the desert heat the adhesive always seems to fail. The 60×96 size worked great for the Sprinter slider door.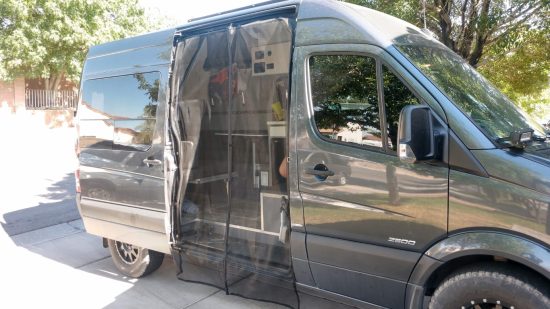 Parts List
60×96 Slider Door Screen with Flap
Get Rid of Unwanted House Guests
Whenever you open the door there always seems to be a bug or two that follows you inside. This little bug trapper works great because it uses very little power via a USB port. It simply sucks the bugs inside and they stick to an adhesive pad where they can't get out.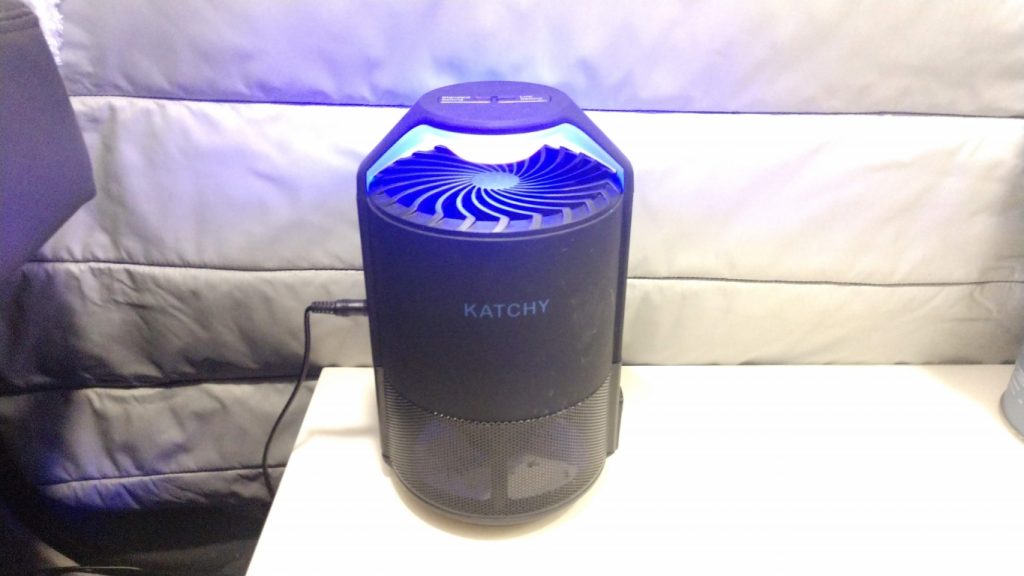 Parts List
Please follow and like us: